The MK1060ST automatic die-cutting and hot stamping machine is yet another masterpiece after the company successfully launched the MK920 hot stamping machine. The machine has absorbed the company's years of production design experience and the excellent features of the MK920 machine and has made a lot of innovative designs on the basis of it. .
This machine is a large-format die-cutting hot stamping machine with horizontal and vertical two-way aluminum foil conveying function. Adopting the international advanced paper feeding system, it can adapt to different materials and improve the stability of paper feeding. Among them, a large number of electric control devices are used to realize automatic adjustment of paper conveying, which reduces the labor intensity of operators and facilitates operation.
In addition to a large number of electric controls, the aircraft also uses pneumatic control methods such as vacuum paper feeding systems, pneumatic side gauges, pneumatic plate and pad locking devices, pneumatic aligners, and pneumatic sampling devices. Pneumatic auxiliary delivery device and so on.
The design concept of this machine is to improve the convenience of operation as much as possible and reduce the operation adjustment time. The whole machine follows the CE safety standard design, the circuit design adds redundant design, and configures the security module. Operators and other centralized and rational layout, easy to operate.

Source: "Global Box Industry"

Non Woven Bag Tote Bags can make a good substitute for carrying groceries and the shopping. You can keep the bag with the cashier, and then put your purchases into it instead of the usual plastic bag.
Recycling the bags you already have is another good idea. These can come into use for various purposes, like holding your garbage, instead of purchasing new ones.
While governments may be working out ways to lessen the impact of Plastic Bags on the environment; however, each of us should shoulder some of the responsibility for this problem, which ultimately harms us. Plastics are not only non-biodegradable, but are one of the major pollutants of the sea. For a clean and green environment, try to use alternatives to plastic whenever and wherever possible. Cut down your use of plastic, and do your bit to save our planet.

Our company focus on Custom Eco Friendly Non Woven Bag Tote. We allow you to make a choice from a wide range of products in bags that come in all sizes, and these can be used repeatedly and last for years if taken care of. Upload the Non Woven Grocery Bag artwork you wish to have printed on your Eco Non Woven Bags wholesale order and let us do the rest. You can choose some smart color options, sizes, and shapes of bags to suit your store. Have a look at some examples of past orders for Recycled Bags Wholesale we have made to spark some ideas of your own to help your brand goes more popular.
Non Woven Bag Tote, is more and more popular in nowadays, most of reports show PP Non Woven Bags that look like a cross between paper and cloth and are now being used widely as a replacement for plastic bags, especially widely used for shopping tote bag, reusable grocery bags.
Non Woven Grocery Bag are white trash instead of new products, with the increase of new energy sources, the government to promote green energy, and increasingly serious environmental pollution, in order to get rid of this white pollution, make our lives better, many environmentally conscious people think of a new product - woven bags, and its advantages are obvious.
Why choose us ?
We are professional china manufacture of shopping Eco Non Woven Bags & packaging Reusable Grocery Bags, with more than 10 years production experience.
Our plant located in Wenzhou city, zhejiang which have industry chain advantage, such as material, printing , packing and so on.
All our Non Woven Bag Tote are supported by ALIBABA Trade assurance. No need to concern the business will not completed in time.
Our PP Non Woven Bags are complied with EU stand,total Eco-friendly to the world.
We have professional inspection worker and engineer to check the goods 100%, but also we have specialized after- sales department to solve your problem as soon as possible
Our company is customer-centered and much attention has been paid to personnel. With elaborate management, we aim to achieve sustainable development and become a clear-conscience company. We'll provide you the best quality Shopping Tote Bag and Eco Non Woven Bags with competitive price.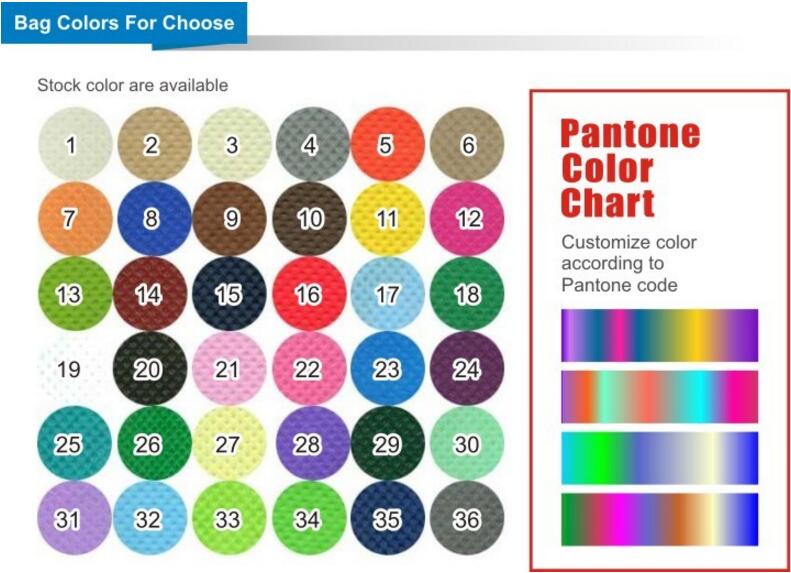 PP Non Woven Bags
Non Woven Bag Tote,Non Woven Grocery Bag,Foldaway Non Woven Bags,Eco Non Woven Bags
WenZhou JinYuan Packing Manufacture Co.,Ltd , http://www.tote-shoppingbag.com