Patent name Photosensitive resin composition for lithographic printing plate and original plate for lithographic printing plate patent applicant Mitsui Chemicals Co., Ltd. Principal applicant Address Inventor of Tokyo Metropolitan Japan Takayuki Sanada; Koyoshi Takeshita; Yuki Suzuki; Koichi Kono; Application for Naito Masaki ( (Patent) No. 200380101489.1 Date of Application 2003.10.10 Approval Date Approval Notice No. 1705570 Date of Publication Approval 2005.12.07 Specification CD-ROM D0549 Main Classification Number B41N1/14 Classification No. B41N1/14 Sub-file Original Priority No. 2002.10.16 JP 301656 /2002; 2002.10.16 JP 301191/2002 Abstract The present invention relates to a photosensitive resin composition for a lithographic printing plate, characterized in that it contains 10% to 90% by weight of a photosensitive resin composition for a lithographic printing plate. Hydrophilic polymers that have at least a hydrophilic group, and compounds that account for 0.5% to 20% by weight of intramolecular and/or intermolecular hydrogen bonds that hinder the hydrophilic polymer with respect to the hydrophilic polymer. Also, the lithographic printing original plate preferably has a hydrophilic polymer that will contain from 10% to 90% by weight of a hydrophilic group, and a hindrance to hydrophilicity of 0.5% to 20% by weight relative to the hydrophilic polymer. The hydrophilic photosensitive layer formed by cross-linking intramolecular and/or intermolecular hydrogen compounds of the polymer. The present invention provides a CTP original plate that can be handled in a bright room without development and wiping operations, and is excellent in hydrophilicity, and it is difficult to contaminate the printed substrate even if the amount of moist water is reduced. Slavs 1. A photosensitive resin composition for a lithographic printing plate, characterized in that the photosensitive resin composition for lithographic printing plates contains 10% to 90% by weight of a hydrophilic water having at least a hydrophilic group. The polymer, and a compound that inhibits intramolecular and/or intermolecular hydrogen bonding of the hydrophilic polymer, relative to 0.5% to 20% by weight of the hydrophilic polymer. International Application 2003-10-10 PCT/JP2003/013008 International Publication 2004-04-29 WO2004/035319
EVA Foam Case
There are many kinds of EVA foam cases, which involve all aspects of our life such as Eva Glasses Case, Eva Tool Case ,
EVA Camera Case, EVA coin case, EVA Earphone Storage Case, etc.
EVA box products are non-toxic, portable, light and soft, and are suitable for digital or electronic products.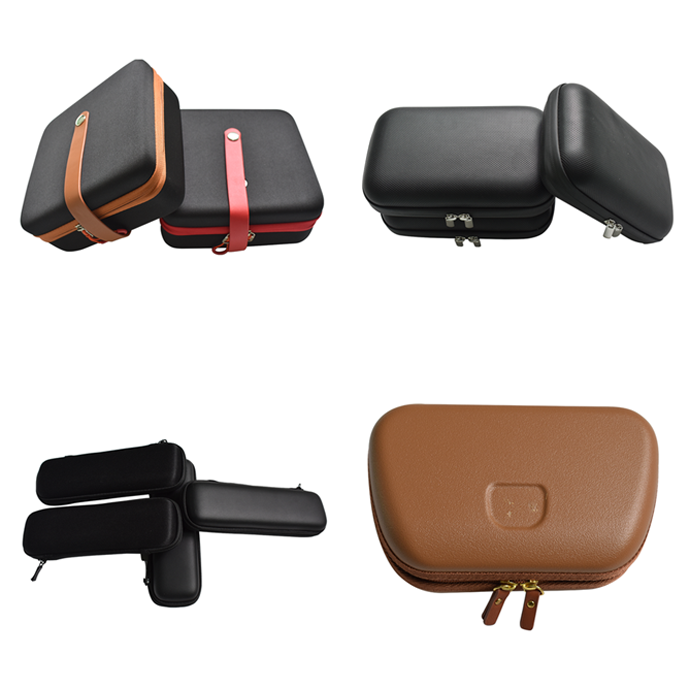 1. Color: black, white, red, blue, purple, yellow, green which can be customized according to customer needs.
2. Basic Feature: anti-seismic, thermal insulation, moisture proof, anti-chemical corrosion and other advantages, and non-toxic, non-absorbent.
3. Processing: easy to cut, stamping, hot pressing, cutting, molding, gum, adhesion, rubber pad and other processing.
4. Common density: 38P - 70P.
5. Applicable temperature: 25 ℃ to 100 ℃
6. Common thickness: 0.5mm - 50mm.
What information should be offered before making a quotation?
1. What are the sizes? (Length*Width*Height)
2. How many pieces do you want?
3. How to add your logo? (Debossing, Embossing, Screen Print)
4. Recommend to send us the design drawing with AI, PDF, EPS format
OUR ADVANTAGE:
1. Competitive price
2. Good after-sale service
3. Fast delivery time
4. High quality control
5. Case is made of 100% eco-friendly material
6. Customized size, design, printing are welcomed
7. Provide one-step service (from design, produce to quality control and shipping)
EVA Foam Case,Hard EVA Foam Case,EVA Foam Plastic Carrying Case,EVA Foam Plastic Tool Case
Ji An Chi Cai Gift and Packaging Product Co., Ltd. , http://www.chicaieva.com