Today, almost every hotel is equipped with a gym. And the gyms vary in different hotels. A normal hotel gym doesn't need much space and budget. If you build it scientifically and reasonably, you can create an attractive hotel gym. Here GANAS Fitness Equipment factory is sharing the new hotel gym in Nigeria with GANAS fitness equipment and introduce what are the necessary conditions for building a reasonable hotel gym.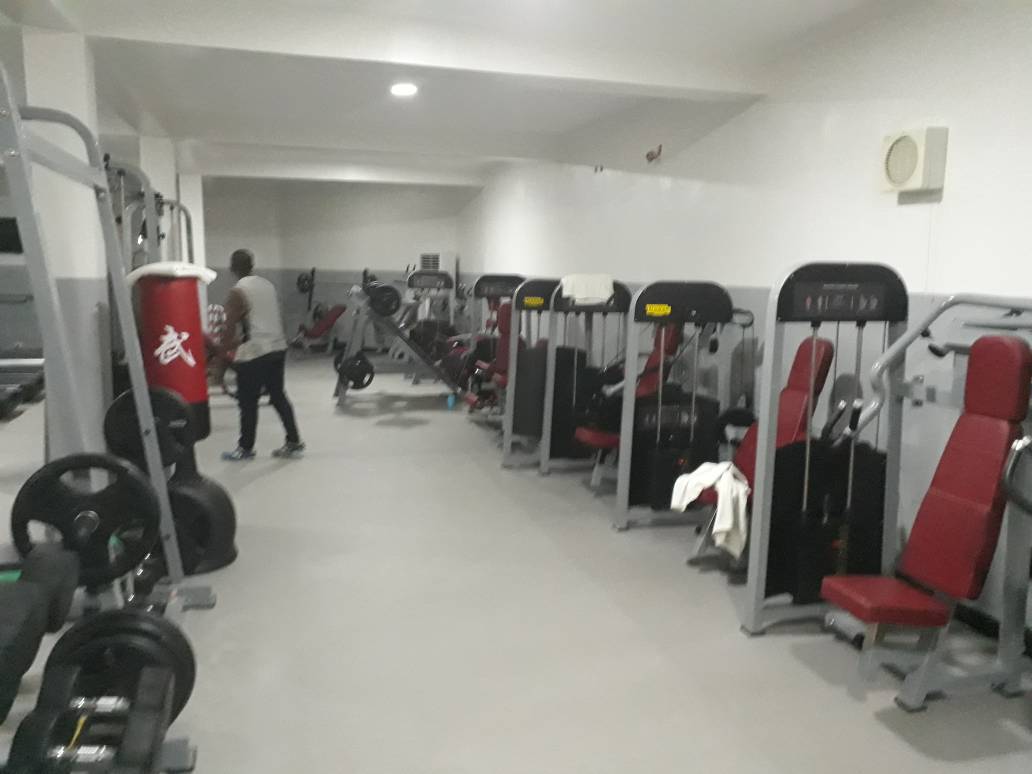 Lekki Heights Hotel is a nice hotel in Nigeria and when they decided to start a gym to attract more customers, they contacted GANAS Fitness Equipment Factory to ask for a quotation. They visited our factory to choose the equipment they need and sang highly of our wide selection fitness equipment and professional service. They finally chose our Body-Solid Series strength machines and some Cardio Equipment which are high quality with affordable price. GANAS Fitness Equipment Factory delivered the equipment to Nigeria on time and they have start the gym successfully.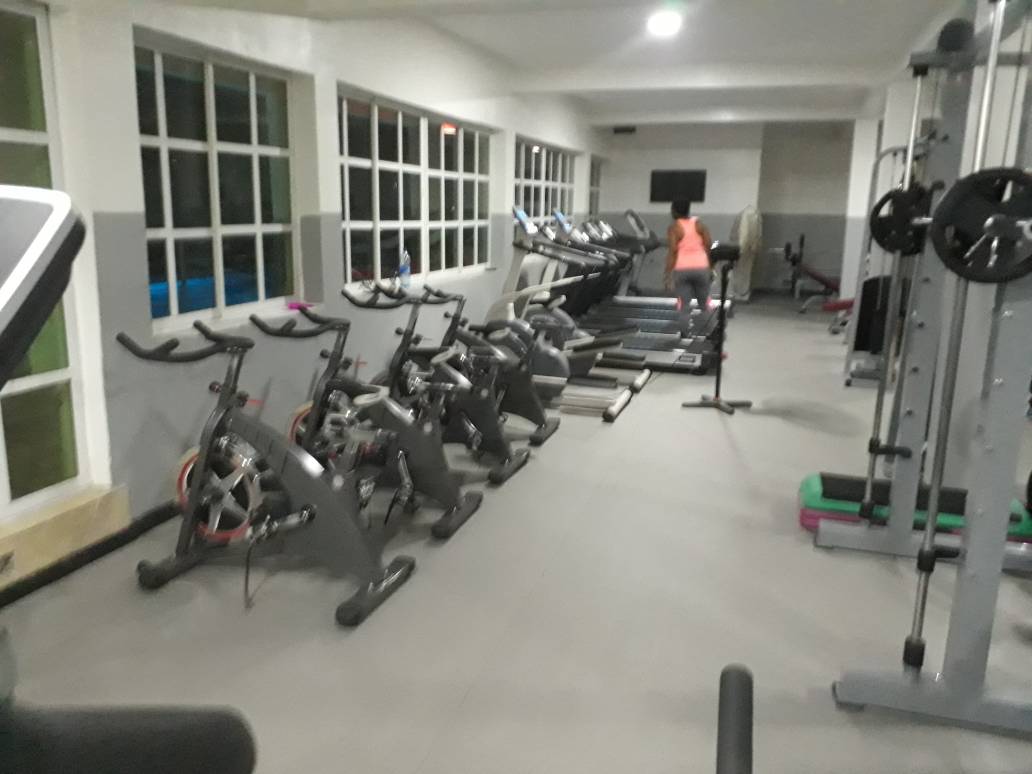 So, what are the necessary conditions for building a reasonable hotel gym?
1. The size of the gym. Determine the size of the gym and plan the number and location of the equipment.
2. Ventilation and light, which are essential to building a hotel gym, ensure that the gym is well ventilated and well lit, so that exercise can be a pleasure.
3. If the floor of the gym is floor tiles or marble, which may cause damage to the ground, it is recommended that carpets be laid in heavier places, such as multi-function exercise machines and dumbbells, barbells, etc.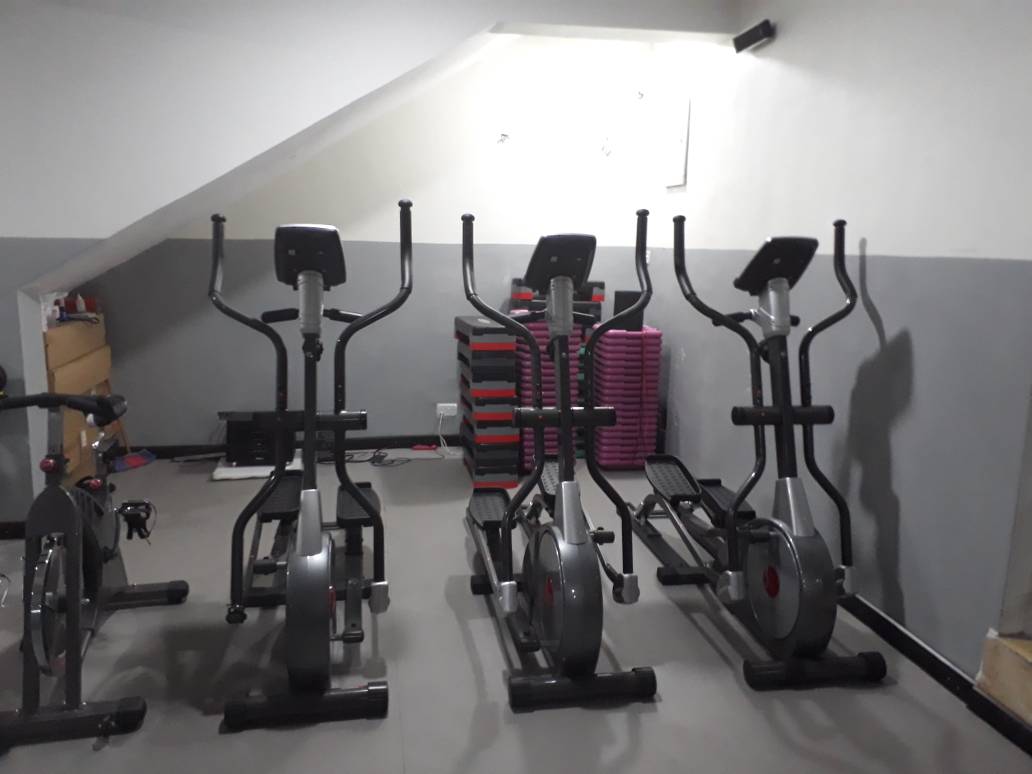 The most important thing is, how to match the fitness equipment?
Aerobic equipment is necessary, the Treadmill , Exercise Bike , elliptical machine, spinning, rowing.
Anaerobic equipment, Multi Jungle , dumbbell, barbell, chest press, dumbbell, abdominal crunch and so on.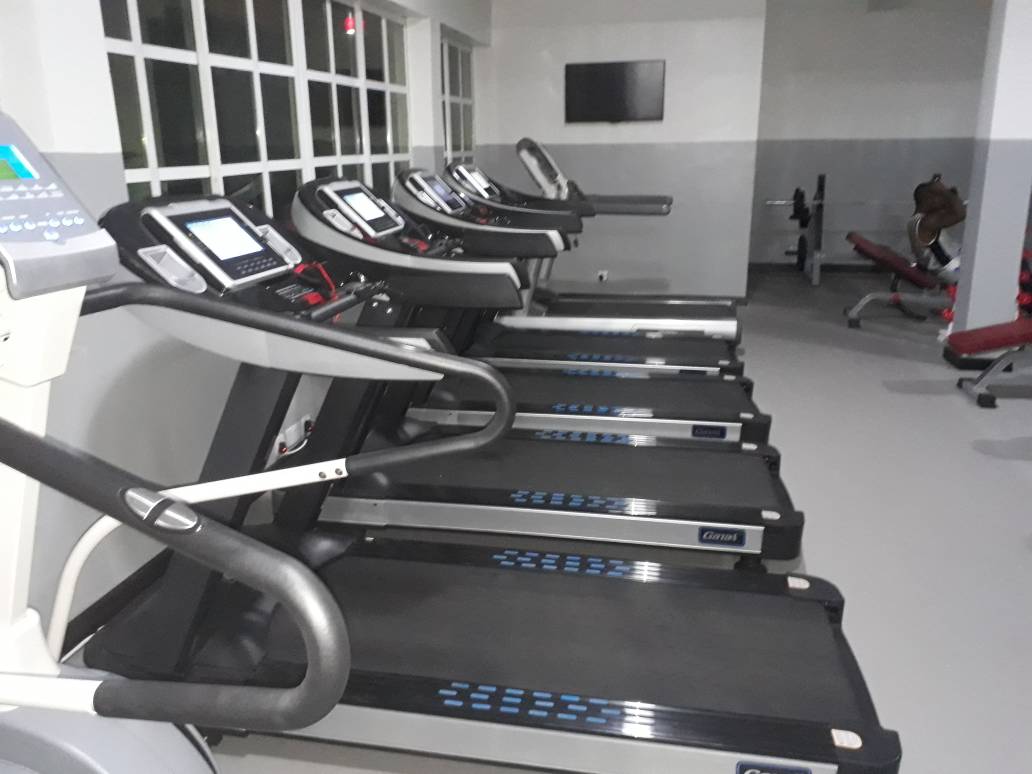 For a more reasonable configuration, it depends on your budget and the size of the hotel gym. GANAS Fitness Equipment Factory has 14 years experience in helping the hotel gyms equipped with the most suitable equipment within your budget. Contact GANAS Fitness Equipment Factory to learn more about hotel gyms in Nigeria!
Elliptical fitness cross-trainer, also known as air walker. With a good effect for cardiopulmonary Exercise Equipment, it enjoys a great popularity among users and professional fitness lovers. Its slope design, resistance adjustment function, and good exercise patterns, making it an essential sports equipment for a professional gym and family living room. Ganas indoor elliptical bikes provide good quality and perfect workout experience, our elliptical machine is undoubtedly a powerful weapon for cardiopulmonary exercise in all kinds of fitness centers.
Gym Cross Trainer, Cross Trainer Elliptical Bike, Health Treadmills, Fitness Air Walker, Elliptical Bike, Indoor Elliptical Bike, Indoor Gym Bike, Exercise Indoor Bike, Cardio Machine
Guangzhou Kangyi Sporting Goods Co., Ltd. , http://www.ganasgym.com