[ Chinese wardrobe net ] Nowadays, European and American style furniture is becoming more and more popular. The two bedroom furniture set brought by Xiaobian today is simple and simple, a luxurious and exquisite. The design of each detail shows a strong exotic. Which one do you prefer for quaint American solid wood bedroom furniture and luxurious and refined European bedroom furniture?
Chinese style bedroom set
European style furniture can always bring a noble sense of court, showing a graceful and luxurious home temperament. This luxurious European-style bedroom set consists of a sophisticated openwork-style carved European bed and a crystal-pillared bedside table, and the atmosphere of the court is coming. Let's take a look with Xiaobian!
Product recommendation one; luxury court wind wardrobe
Specifications: 1835*580*2450
Material:
1 high-density fiberboard + resin or PE foam + built-in solid wood, to ensure the texture of the skin and the concept of environmental protection
2 hand-carved, hand-painted silver craft, exquisitely carved
3 paint: PE green paint black group + yellowing resistance factor (effective to ensure that the paint does not change for a long time)
Luxury court wind wardrobe

Features: The classic European-style palace style, inspired by the European architectural style from the 18th to the 19th century, blending the traditional European furniture design concept, blending the natural and European classic elements of traditional craftsmanship, just like a smile on your lips. It is full of freshness, coziness and elegance.
Product recommendation two: solid wood carved European palace double bed
Specifications: 980*700*820

 
European Palace Double Bed
Features: pure white color, meticulous and detailed pattern carving, beautiful curve shape, so that the whole bed has a strong European court style! From the bed to the end of the bed, even the foot of the bed reveals the European bed should have Dignified and grand carving.
Product recommendation three: crystal ball column bedside table
Specifications: 600*500*610

Crystal ball column bedside table
Features: This bedside table is unique in shape and light in color. In addition to the curved side gives a fresh feeling, its unique crystal ball column decoration is also very eye-catching. In addition, its pure white corners and base can be cleverly blended with the palace-style bed to carry the European luxury style to the end!
Pin buckles are mainly used on belts, long shoulder straps of bags, and shoe straps....
Check out our Pin Buckle selection for the very best in unique or custom, our pin buckle mostly made of zinc alloy or iron, with a number of sizes, shapes and colors to choose from, we also offer ODM & OEM services, you can ask for your logo on it.
In order to meet the customer's one-stop purchasing needs, we opened a hardware factory, which specialized in manufacturing various types of hardware for handbags, shoes, clothing and other ornament and craftwork fields, with the history of 14 years. Covering an area of 3000 square meters and having 15 professional technicians in the design and development teams, they can develop more than 100 new designs each month. There are 4 die-casting machines in the workshop can produce 1, 000, 000PCS products every month.
our main products: Metal logo and label; Metal lock for handbags; Letter logo; Metal zip puller; Handbag Metal Handle; Handbag pendant; Snap Hook; D Ring ; Square buckle; Pin buckle; Adjustable buckle; Rviets; Metal studs; Eyelet; Shoes buckle; Decorative buckle for garment; Perfume Bottle Cap; Ornamentation and artware etc.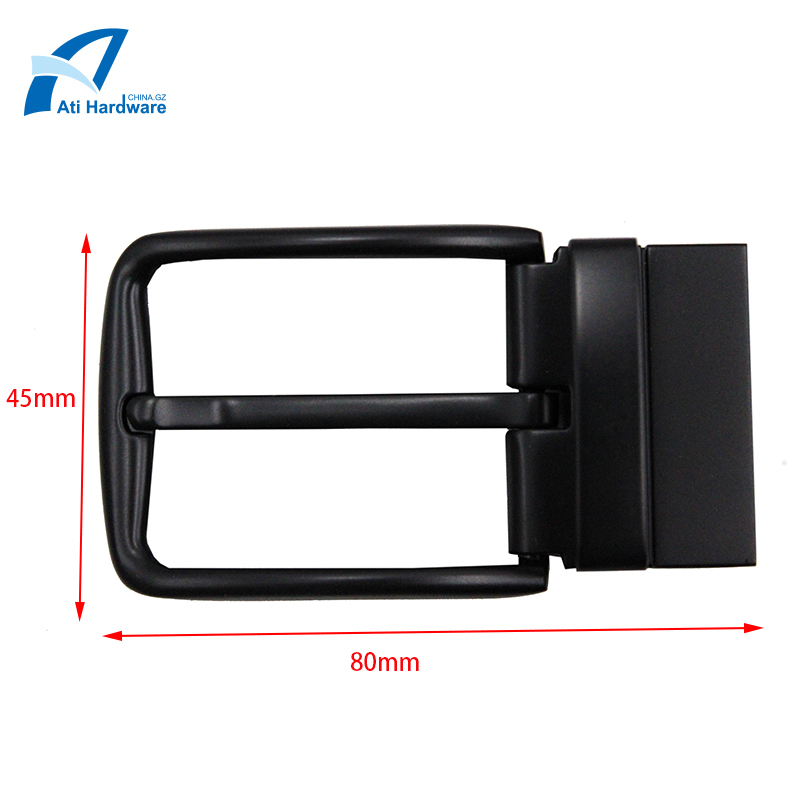 Pin Buckle
Pin Buckle,Pin Buckle Belt,Roll Pin Belt Buckle,Double Pin Belt Buckle
Guangzhou Jerryan Leather Co.,Ltd , https://www.jerryanbag.com